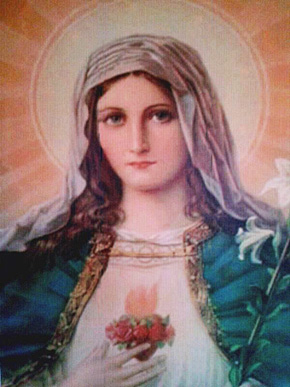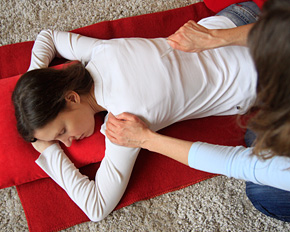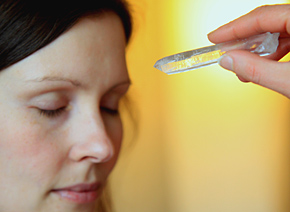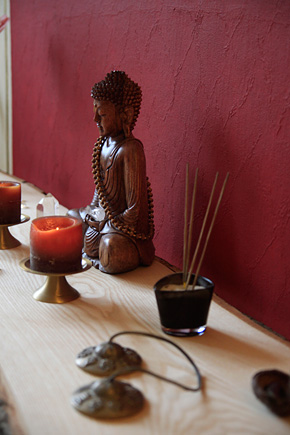 Testimonials

"I feel very blessed to have found Anra. I was feeling all the doors of life were closed...
relationships, health, money and even my spirituality all felt blocked blocked blocked.
Then I found Anra. I had no idea who or what she did but after reading what she was offering
I knew it was the right direction. I went to her in darkness and walked away with a new lightness within right away.I felt cleaner clearer renewed. The inner spark of life light returned and is growing. Now oh so thankfully those closed doors are starting to open up and I feel a renewed hope and faith. Thank you Anra,thank you.
Debora D'Angelo, New Orleans artist"





"My session with Anra was very powerful and I would recommend her work to anyone trying to breakthrough inner barriers. I didn't quite know what to expect before the session and it ended up being deeper and more profound than what I anticipated. Anra did a Gauri Gatha Systemic Constellation using several intuitive and energetic tools to get to the core of the issue I was facing and helped facilitate a healing with something that was holding not only me but my whole family back. Thank you Anra!"
Sara Albee, New Orleans www.nolablissmassage.com





"Anra is a very intuitive and gifted spiritual warrior. She came into the 'Dragons Den' which is known to be quite chaotic and dramatic during its night time follies as a music club.
Anra performed an Earth Cleansing there. She started the cleansing before she made a physical appearance that day. She concentrated on releasing demons as well as historic negative traces of the whole complex and the earth underneath the building. At the end of her work she initiated a powerful energetic spot in the courtyard. When the club opened that night the busily Saturday night in the courtyard was unusually quiet.
I had mixed emotions because I was depending on this crowd to buy the food that I make and sell at this location, but they disappeared because of Anra's intervention. The point was as well to get rid of the bad vibes the old crowd brung and restore the mood of the venue with a new audience. It's working slowly but surely. Thank you Anra."
Austin Holmes, New Orleans Owner of 'Helens House Bread fo tha Soul'





"I had problems with my left leg for a year, the joint was swollen and I had edema in the left knee. My doctor could not find anything. He said it could be arthritis. When Anra treated me, she recognized old anxiety issues in my energy system. During the session I felt the whole left side was affected and how these old issues have been redeemed by the treatment.
The effect was profound.The very next day I had no pain and after 3 days the accumulation
of water disappeared in the knee.
Also the swelling has gone down. I have no more symptoms in my left leg.
Since the old issues are released I feel more powerful, clear and more like me."
Rahindra Steisel, Coesfeld





"Anra is a very empathetic and caring facilitator. I got a lot out of my session with her, where she interviewed me in order to balance and enhance my aura using methods of Atlantis Crystal Healing. She sent me off with a specific mantra and exercise to do that has been very meaningful to me. I would highly recommend her."
Jeff Teachworth, New Orleans





"Working with Anra has changed me deeply and led to decisions in my life as I could think of at first. The effectiveness of Gauri Gatha and Atlantis Crystal Healing is very deep, touching all levels and gave me great support in various cases to solve serious situations.
Thank you for your help again and again."
Barbara Duhme, Münster





"The Soul Essence Reading was very intense and comfortable because through the distance treatment I did not have to leave the house. After I heard it the first time I had a very strong impulse inside! "Finally someone spoke it out!" The last years I got many answers which again led to new questions.
The Reading gave a lot of practical clarity - no clear ambiguities. As well the required energy was there for the next steps of implementation!"
Siro Duske, Stuttgart





"Since I have had Crystal Healing done by Anra, I have noticed a change for the better.
Not only have I gained some feeling in my back since the motorcycle accident, but I have also looked more into energy healing as a whole. I am now a reiki practitioner and wanting
to learn acupressure and crystal energy healing. Thanks for everything."
Jerome Holmes, New Orleans www.bodhisattvateaspa.com





"Your work was great! My deep fear is gone!
Since then my life has changed a lot and I'm much more relaxed.
At the same time my back is more in a flow, the tightness is gone.
Thank you again for the great work!"





"Anras Earth Cleansing for a specific issue in Passau was highly transformative with a very strong yet gentle energy, profound and liberating.
With her work Anra reaches levels which only she can reach."
Crosis Eidenschink, Passau





"I value Anras work very much. The Feng Shui she did in my work place really helped create a good space for energy and healing work to take place. Also in my home the special energy spot helps me relax, clear my mind and regain my focus."
Jaqueline Bale, Münster www.bale-shiatsu.de