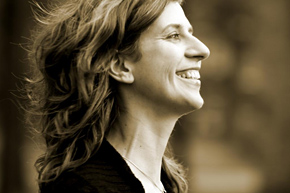 About Me
Born in Muenster, Germany 1972
Bank Clerk
Social Worker since 2000
Alpha Chi Feng Shui Consultant since 2003
Gauri Gatha Consultant since 2003
Atlantis Crystal Healer since 2004
Spiritual Teacher since 2006
Professional stays in Münster, Mainz, London and New Orleans
Job and Personality Coach of young adults 2008-2015
Social pedagogical group management of elementary school students in Heidelberg since 2017

In my heart you find unconditional love that embraces everything. Nothing is foreign to me or strange to my love. I know about the darkest depths and levels of the soul, because I went through them myself.

So I am a companion to all those, who want to find themselves and their light, who have lost their path, or forgot about their destination. My depth and compassion permeates all layers and brightens them, so that the path, strength and joy of their own beings become visible and tangible again.

Sparks of joy are pouring out in my work to brighten the darkness that still lays like a cloak around peoples souls. Through my work this cloak can dissolve in love and the real, true being is resurrected to be experienced in its splendor for everyone. My form of work is powerful and gentle at the same time, and it is a great pleasure to serve anyone, who longs to find himself again.

My way of working is clear, loving and pragmatic. I grasp the core of a subject precisely and work in depth until peace and healing occur in the whole system. Thereby I give leadership and guidance in times of change.